Daughter Verena made this for her cousin Rosa and her special friend. She makes it with plastic canvas and yarn.
I am a day late getting this column out. Every week passes by faster than the one before. Time does not stand still—that's for sure.
Joseph, Lovina, and Kevin left for school a few minutes ago. The bus is coming earlier now because they are short one bus driver and need to put more students on one bus. We do not like this at all! 7:00 a.m. was early enough. We live three miles from the school and the children are on the bus over an hour. It wouldn't be as bad if they wouldn't have chores to do before they leave. Joseph always milks our cow Bessie before he showers in the morning. In the afternoon they get home almost a half hour later than they used to. I really hope it won't be like this next term. It seems 15 to 20 minutes earlier in the morning can make a world of difference.
Yesterday I took our wheels for our pony cruiser to the repair shop which is about a half hour from our house by car. Since we were close to the bulk food store we did some grocery shopping. I like getting groceries in big quantities so they will last for a while. Daughter Elizabeth went along and so did daughter Loretta. Daughter Verena stayed home with Lovina and kept Elizabeth's Yorkie dogs Crystal and Izzy here as well.
Lovina had a headache. I really do need to make an eye doctor appointment for her. At her last exam the doctor thought she might need glasses soon. She loves to read so her eyes get strained a lot. I had to start wearing glasses in the eighth grade. I still remember what a big difference they made. I always had a hard time seeing the chalkboard. I am near-sighted so without my glasses it's hard to see things clearly far away.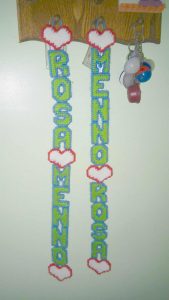 Last night son Benjamin and daughter Verena attended a work bee for the youth at one of the church families. They accomplished a lot in a short time. It is always a good feeling to help someone out. They were all served supper there.
Today daughters Verena, Loretta, and I will assist sister Emma preparing for church services at her house. Both her daughters work away from home so she is home alone with much to do. The girls are washing dishes while I write this, then we can leave. Son Benjamin put the harness on our horse Mighty to make things easier for us when we leave. We will have to hitch Mighty to the buggy yet.
Ginger and Itty Bit's foals have grown a lot and are almost a year old. Itty Bit's foal we named Black Beauty and she will be a year old on May 1. Ginger's foal is Midnight and she will be one year old June 1.
We don't have any idea what happened to Itty Bit's back leg but we noticed she couldn't walk on it anymore. We had the vet out several times and he thought it was a bad break. With her being 18 years old already, he thought it would be best to have her put down. This was very hard for all of us. She was a good horse in the 14 years we owned her. We brought her with us from Indiana and she delivered Ginger six days after our move. Our 22-year-old horse Diamond gave up on us last year and we miss him too. Diamond and Itty Bit were the two horses we brought from Indiana. They were always side by side in the field and we never thought they would both be gone, so close to each other. Itty Bit's foal looks like she will turn out to be a good driving horse for us when she's older.
We are enjoying fresh asparagus from our garden. Try this recipe!
God's blessings to all!
Creamed Ham and Asparagus
1 pound fresh or frozen asparagus
1 1/2 cups milk, divided
1 tablespoon cornstarch
2 tablespoons butter
1 teaspoon salt
1/4 teaspoon pepper
1/2 teaspoon dried or fresh parsley
1 to 1 1/2 pounds fully cooked ham, cubed
3 hardboiled eggs, chopped
2 cups shredded cheddar cheese
toast or biscuits
Cut asparagus into 1-inch pieces. In a saucepan cook asparagus in a small amount of water until tender. Drain and set aside.
In a medium saucepan mix cornstarch and 1 cup milk. Add butter, salt, pepper, and remaining milk. Cook and stir over medium heat until thick and bubbly. Add parsley, ham, eggs, cheese, and asparagus. Cook and stir over low heat until ham is warmed and cheese is melted. Serve over toast or biscuits.
Lovina Eicher is an Old Order Amish writer, cook, wife and mother of eight. Formerly writing as The Amish Cook, Eicher inherited that column from her mother, Elizabeth Coblentz, who wrote from 1991 to 2002. Readers can contact Eicher at PO Box 1689, South Holland, IL 60473 (please include a self-addressed stamped envelope for a reply) or at LovinasAmishKitchen@MennoMedia.org.