Hello! This is Lovina's 17-year-old daughter, Verena. I decided to help Mom out since she is busy sewing Loretta's dress for Friday. Mom sewed hers yesterday. She will be a cook and Loretta is a babysitter at Aden and Ruth's wedding. I gathered the laundry for tomorrow, as I'll be washing the laundry alone since Mom has to help bake pies for the wedding on Friday.
On Saturday Dad shot a deer with a bow. Mose helped him get the deer up from the woods and butchered. This is the first time Dad went hunting this fall. Ben and Joseph are also bow hunting. Joseph was excited to go hunting again when he heard Dad got a deer. Tim shot two deer this season, and Mose also shot one. My sister Liz was along when her husband Tim got the second one, and she wasn't too enthused about that.
Mom and us girls went over to Liz's place after the hog roast. Liz and Tim were canning applesauce. We helped Liz get her dishes washed, and of course we spoiled Liz's dogs, Izzy and Crystal.
After Liz was married, I moved into her bedroom. I had always shared a bedroom with Susan, so it's different to have my own bedroom now. I still forget sometimes and put my clothes in Susan's bedroom! My siblings still call it "Liz's room." We miss Liz. We all looked up to her. It's exciting to be able to go to Tim and Liz's place and also when they come home with the dogs.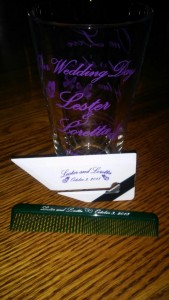 I was a table waiter at my friend Loretta (Schwartz) Lenacher's wedding on October 9. She was married to Lester Lenacher. Every community does weddings differently, so I had to ask a lot of questions on how they do it. It's pretty interesting to see how differently everyone does it. I have quite a few dear friends from that community, so I really enjoyed it. I also met a lot of new friends.
Tonight I am going to make a casserole for Mom to take tomorrow. She will take it along for lunch. All the women take a dish for lunch. Chicken and potato casserole is what I'll be making.
The leaves are falling from the trees. I miss the days when all us children were younger. We used to love playing in the leaves. All of us would help each other gather the leaves into a big pile. Then we would hide and roll in them. So many great memories shared. In a house with seven siblings, there was never a dull moment!
Kevin is only 10 years old and already almost as tall as I. Joseph, Loretta and Ben are all taller than I. Lovina and Kevin are catching up pretty fast. They all tease me about being the "shorty" of the family.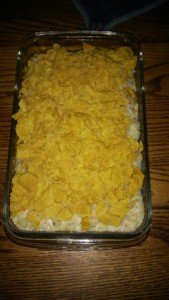 Wishing you all God's blessings!
Chicken Potato Casserole
 2 cups chicken, cooked and cut up
6 cups potatoes, cooked and diced
1/2 cup onion, chopped
1/2 cup carrots, diced or shredded
1/2 cup celery, diced
2 cans cream of mushroom soup
16 ounces sour cream
1 cup cheese, shredded or cubed
Seasoning of your choice
2 cups corn flakes, crushed
In a bowl, mix up chicken, potatoes, onion, carrots and celery. Mix cream of mushroom soup, sour cream and cheese together in a separate bowl, then mix with potato mixture and season to taste. Put in a greased 9 x 13-inch pan and top with corn flakes. Bake at 350 degrees for 45–60 minutes or until thoroughly heated.
Lovina Eicher is an Old Order Amish writer, cook, wife and mother of eight. Formerly writing as The Amish Cook, Eicher inherited that column from her mother, Elizabeth Coblentz, who wrote from 1991 to 2002. Readers can contact Eicher at PO Box 1689, South Holland, IL 60473 (please include a self-addressed stamped envelope for a reply) or at LovinasAmishKitchen@MennoMedia.org.