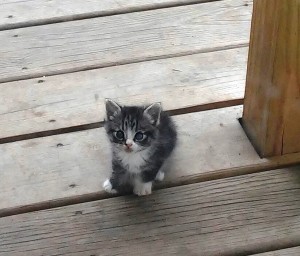 Oh my! I am running late getting this column out this week. It seems like one week after another goes by bringing us closer to Elizabeth's wedding date. I am trying to not think of all that needs to be done.
Elizabeth, 21, seems to be slowly gaining her strength back from having double pneumonia. She is still coughing, so I'm hoping she continues to get better and not worse.
Yesterday she cut out Lovina's dress and Kevin's pants and shirt for the wedding. She also sewed Lovina's dress. The day before, she sewed Verena's dress for the wedding. She had already sewn Susan and Loretta's dresses. The only dress we need to cut out now is mine.
I keep telling myself every day that I should get it sewn before we get closer to the wedding day. I surely don't know what I would have done if Elizabeth didn't help out with all the sewing. She is a fast seamstress.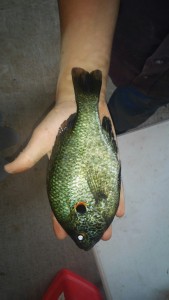 Susan, 19, hasn't been home since last Friday. She went with Mose's family on a fishing trip almost 500 miles from here. We all miss her. It seems with only one of the children not home, it makes such an empty space. We talked with her for a few minutes several times when she called home. She said she is having a great time but misses home.
Since Benjamin helps Mose with his sawmill, he doesn't have to work this week. Benjamin and Joesph, 12, have been getting things done outside that Joe wants done before the wedding.
Benjamin is excited for his upcoming birthday. He will turn 16 on Tuesday, July 14. At age 16 in our community, they join the youth group, so he's extra excited for this birthday.
Verena, 17, and Lovina, 11, were helping watch a booth for a lady at the flea market yesterday. Loretta, 15, was home, deep cleaning her bedroom. That meant that only two of my five girls were home. As mentioned, Elizabeth was sewing and I did the laundry, and then helped Loretta clean. I washed the ceiling and upper walls with the wall mop. Overhead work like that is hard for her to do. She was really worn out last night. She doesn't let her handicap keep her down, but she gets frustrated at times when she sees what the other girls can do that she can't. God makes no mistakes, so we put our trust in Him.
A reader asked what we do with all the dresses we sew for all these weddings. We wear them to church or other weddings where we don't have a special role to fill. Another wedding invitation is posted on our refrigerator for Lyle and Leah. Congratulations! Lyle's dad is Joe's cousin, Willis. He lost his wife to cancer several years ago. Leah's dad, Ernest, is my cousin.
To all my Coblentz relatives that read my column—I hope you will have a nice day at the reunion on Saturday. We had hoped to come but it doesn't look like we will have time. Maybe next year!
I've had numerous readers ask where they can send wedding cards for Timothy and Elizabeth. You can send them to the same address as my mail, but address it to them. Do not feel like you have to, but I do not want to take the joy away from those readers that want to personally congratulate them. God bless you for your thoughtfulness!
A reader from West Virginia, Mary, shared this recipe with me.
Tuna Casserole
1 small can tuna in water (drained)
2 cups macaroni (cooked)
1 small onion (diced)
2 cans diced tomatoes
½ cup cheddar cheese, cut up in small chunks
Salt and pepper to taste
¼ cup milk
Stir all together and bake at 350 degrees for 35 minutes.
Lovina Eicher is an Old Order Amish writer, cook, wife and mother of eight. Formerly writing as The Amish Cook, Eicher inherited that column from her mother, Elizabeth Coblentz, who wrote from 1991 to 2002. Readers can contact Eicher at PO Box 1689, South Holland, IL 60473 (please include a self-addressed stamped envelope for a reply) or at LovinasAmishKitchen@MennoMedia.org.