We had a few days of sunshine, which we very much appreciated. A person is so much more energetic and life looks better when the day is sunny! We had a lot of gloomy January days when we didn't see the sun too often. With all the solar panels we have, that can be a bad thing. We managed, although we had to use the generator to charge up the big battery packs when the sun didn't shine.
Monday's temperatures jumped up in the fifties with lots of sunshine. It was enough to give us all spring fever. We know winter isn't over, though. And with butchering pork and beef yet ahead of us, that's a good thing. We plan to do that as soon as we are done helping Jacob and Emma prepare for church services. We always help each other butcher pork, so we wanted to wait. January had a lot of warm days that would not have been so good for chilling the meat.
Last Saturday we assisted Jacob and Emma with cleaning for church services they will host this coming Sunday. My husband, Joe, and our sons helped hang drywall. Jacob and Emma are in the process of remodeling their house, so it's hard to keep the dust under control. They have all the drywall hung now and will wait to finish the remodeling until after they have church services.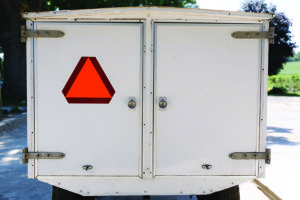 Church services will be held in the attached garage they built onto their house last year. They will put in new floors after the painting is done. Emma is getting new kitchen cabinets sometime. I am sure she will like that because she didn't have many before. She will be glad for more storage space.
Yesterday my sisters Verena and Susan, daughter Elizabeth and baby Abigail, daughters Susan and Verena and son Benjamin and I went to help Emma with her work. Benjamin helped clean out the tools and do the heavy lifting for us. He also started tearing out a bathroom they needed to have torn out.
Benjamin took our horse and a horse-manure spreader over to Jacob and Emma's on Monday to help haul manure from their barn out to the field. It was such a beautiful day for the job to be done.
Tomorrow we will help Emma again. She will get more help on Friday, so things should start falling into place for Sunday.
Abigail is feeling a lot better and is sweeter than ever. She is starting to hug me when she sees me. On Friday she will be five months old.
Son-in-law Mose had a birthday Sunday, February 5. We had chicken, hot wings, and banana poppers on the grill in honor of his birthday on Sunday evening. We had chocolate and white cupcakes instead of cake. Lately there has been a lot of cake around, so it was a little different to have cupcakes. People loved the whipped-topping frosting on them. I will share the recipe at the end of this column. Cakes or cupcakes with this frosting have to be refrigerated.
I forgot to mention that sister Susan is also gaining strength and getting her health back since her recent hospital stay. My wish is for good health to all of you, and may God bless each of you!
Does anyone have a recipe for a banana roll (similar to a pumpkin roll)? A reader requested this recipe, and I don't have one.
Whipped-Topping Frosting (for cake or cupcakes)
1 (4-oz.) box instant pudding mix, any flavor
1/4 cup powdered sugar
1 cup milk
1 (8-oz.) container whipped topping
Add pudding mix, powdered sugar and milk in a mixing bowl. Mix until blended. Let mixture stand three minutes and then fold in whipped topping (defrost it first if it was in freezer). Spread on cake or cupcakes. Keep refrigerated.
Lovina Eicher is an Old Order Amish writer, cook, wife and mother of eight. She is the co-author of three cookbooks; her new cookbook, The Essential Amish Kitchen, will be published in 2017. Readers can contact Eicher at PO Box 1689, South Holland, IL 60473 (please include a self-addressed stamped envelope for a reply) or at LovinasAmishKitchen@MennoMedia.org.