Church services were held here on Sunday. It was a cold day with the temperature staying in the teens. We managed to keep our building warm enough.
After the services we served lunch including homemade wheat and white bread, summer sausage, cheese spread, peanut butter spread, dill pickles, bread and butter pickles, red beets, rhubarb jam, butter, hot peppers, cookies (sugar, chocolate chip, and snicker doodle), spearmint tea, and coffee. Younger children could have noodle soup. And we had popcorn after lunch for everyone.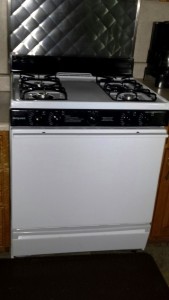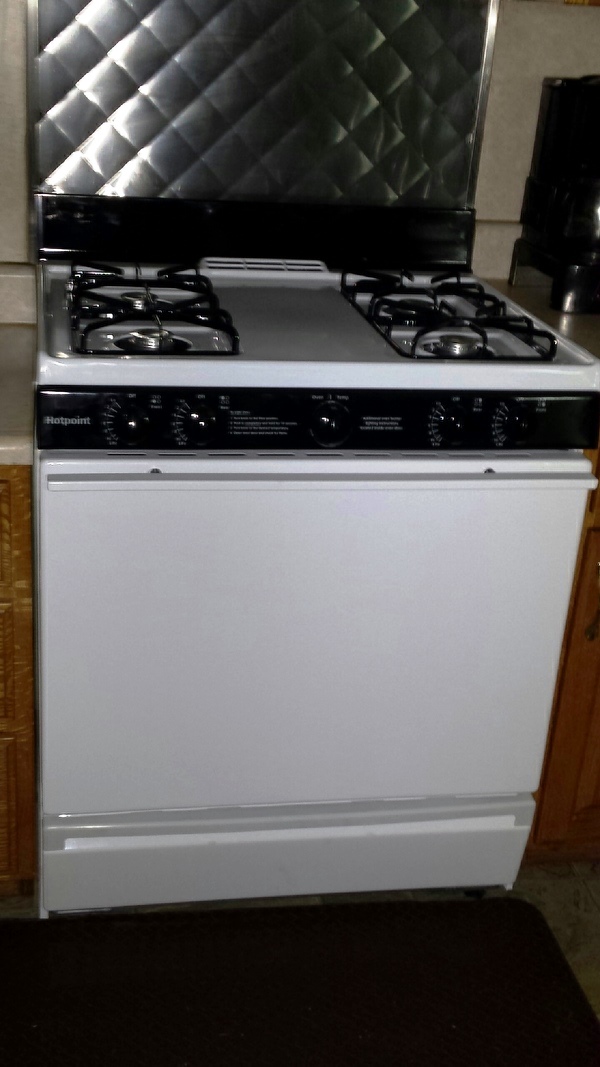 All the women pitched in to help get the dishes washed and back into the totes. Since our church divided we have a new "bench wagon" and all new church dishes. This is so nice to have all the dishes come with the church bench wagon. When we lived in Indiana we didn't have dishes in the bench wagon. We had to bring out a lot of our own dishes and it was always an extra chore to put them all away again. This makes it a lot easier. Our new bench wagon also has four six-foot tables we set up to wash dishes or prepare food.
Monday morning it was very cold with one degree and a wind chill reading of minus 18. Benjamin didn't have to work since they couldn't get the motor on the saw going right away. With it being so cold, Benjamin didn't mind. I was really glad he was home to help clean up from Sunday.
Last night Benjamin stayed at Moses's place for the night and went ice fishing with Mose and his brother. They caught 75 blue gill. This was the first time the water was frozen enough all winter to go ice fishing.
The girls and I attended a Tupperware shower at Timothy's sister-in-law Arlene's house. It was for Elizabeth. She had a nice turn-out and Elizabeth received a lot of nice Tupperware. This is the third shower held for Elizabeth. Sister Emma had a Pampered Chef shower. Timothy's sister Dena had a Norwex shower. It all helps out the newlyweds.
Sunday, January 24, will be daughter Susan's twentieth birthday. She is leaving her teenage years now. The years go by so fast. Sister Liz will be forty seven also on the twenty fourth. Susan was born on Liz's twenty-seventh birthday. We had a lot of snow in 1996—the year she was born. I was really relieved once the midwife got to our house. We lived in a mobile home at my parents until Susan was four months old. Daughter Elizabeth was twenty-two months old when we moved to our own property. Elizabeth missed my parents and sisters after our move even though we were just a few miles from there.
Saturday we plan to butcher our beef and let it chill until next week. I will be so glad when it's all cut up and in the freezer and in cans. We plan to butcher our pork in two weeks from Saturday if plans hold out.
Several readers have had questions about the breakfast haystacks we had on New Year's Day. I'll try to share it the best I can. The amount of each item depends on how many you will serve.
Breakfast Haystacks
Biscuits, torn into bite size pieces
Fried potatoes
Scrambled eggs
Bacon, fried and crumbled
Ham, diced
Tomatoes, diced
Green peppers, diced
Onions, diced (optional)
Hot peppers (optional)
Mushrooms
Cheese sauce or shredded cheese
Salsa
Sausage gravy
Prepare above items as noted, and serve each item in separate dish or pan. To serve, each person piles items on their plate until they have a "haystack." Start with biscuits and then add a little of everything you like, ending with sausage gravy. Not all the ingredients have to be added. Other items can be used as well.
Lovina Eicher is an Old Order Amish writer, cook, wife and mother of eight. Formerly writing as The Amish Cook, Eicher inherited that column from her mother, Elizabeth Coblentz, who wrote from 1991 to 2002. Readers can contact Eicher at PO Box 1689, South Holland, IL 60473 (please include a self-addressed stamped envelope for a reply) or at LovinasAmishKitchen@MennoMedia.org.