Hi. This is Lovina's 18-year-old daughter, Verena.
I hope all you readers are doing great! Part of my Mother's Day gift to my dear mother is writing the column for her this week. I also gave her a lighted crystal cube that says "I Love You Mom." Dad and all of us children gave her two potted rose bushes, and a life jacket. Dad got her fishing licenses so she can go out fishing with us. Also a new fishing rod, so she is set to go.
It has been a rainy day! Mom took me to the eye doctor today as I have been having problems with my right eye since Sunday morning. I have an infection in my eye lid and I think the doctor called it blepharitis. My eye lid dried up which caused it to stick to my cornea which was why my vision is blurred. The doctor gave me antibiotic eye drops to put in my eyes for a week. He wants me to put it in both eyes to keep the infection from spreading into the other eye.
Around May 24, my friend Lori's Yorkie dog will give birth to her puppies. I get first choice out of the puppies. I am hoping one will be a female. I just love little Yorkies. Sister Liz has two and I am so attached to them! They are so sweet and can be a lot of fun!
I want to thank Pamela for the money she sent to help me purchase the Yorkie. That was so kind and thoughtful of you! I will send you a personal thank you yet. May God bless you!
Dad is outside grilling tonight. I love when he grills because he will often yodel while grilling. It just always lifts my mood! If it wasn't raining, we children would be out there with him.
Last week we went fishing three different days. We caught a total of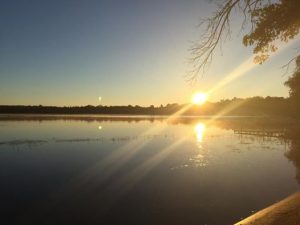 182 Bluegill. I enjoy fishing. The first day I went fishing was with sister Susan and her boyfriend Mose. Susan and I were catching so many fish that Mose hardly had time to fish since he had to put the worms on our hooks. If I really had to put those slimy worms on the hook, I could have but I wasn't going to tell Mose that.
The next night I went fishing with sister Liz and her husband Tim. Susan and Mose went along too. It was enjoyable. Dad and my brothers and Mose's brother Freeman took another boat out as well.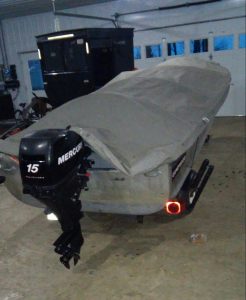 One afternoon and evening we had both our boats and Tim's boat out on the lake. Uncle Jacob, cousins Emma and Elizabeth, and their friends Menno and Manuel went along that time. Joseph, Lovina, and Cousin Benjamin fished from our friend's dock since we had enough on the boats.
Saturday was a nice sunny day to weed the flower beds for Mom. One thing Mom does not like doing is weeding her flower beds. I still have more weeding to do around the house. It makes it look so much better.
Reading is one of my most favorite things to do. I just love to read every free moment I have. I like Karen Kingsbury's books. I am reading the Baxter Family series now. I borrow sister Susan's books. Karen makes her books so realistic that I have a hard time putting them down.
Our new horse Rex is doing great for us. Brother Benjamin and I use our horse Mighty on weekends to go to the Community Youth Center or to Sunday evening singings. He is such a calm, safe horse. Mom likes taking Mighty to town because he is calm around all the traffic. Uncle Amos trained Mighty and sold him to us.
I like this verse: "Stress makes you believe that everything has to happen right now! Faith reassures you that everything will happen in God's timing."
I will share the recipe for my favorite salad with you readers. I love salads.
Love and best wishes to all! God bless!
Taco Salad
1 pound hamburger
1 package taco seasoning
1 medium head lettuce, chopped
1 large onion, chopped
4 medium tomatoes, chopped
8 ounces cheddar cheese, shredded
1 package taco chips
Dressing:
8 ounces Thousand Island dressing
1/3 cup white sugar
1 tablespoon taco seasoning
1 tablespoon taco sauce
Brown hamburger. Add taco seasoning, reserving one tablespoon of seasoning for dressing.
In separate large bowl, place chopped lettuce, and add all ingredients except chips, ending with cheese.
Combine ingredients for dressing. Toss salad with chips and dressing.
Lovina Eicher is an Old Order Amish writer, cook, wife and mother of eight. Formerly writing as The Amish Cook, Eicher inherited that column from her mother, Elizabeth Coblentz, who wrote from 1991 to 2002. Readers can contact Eicher at PO Box 1689, South Holland, IL 60473 (please include a self-addressed stamped envelope for a reply) or at LovinasAmishKitchen@MennoMedia.org.